Starting Monday I'm officially 52 weeks away from the Rock N' Roll New Orleans Marathon. That seems like a really long time, but in running time, it's short. I am quite nervous, particularly about my foot.
I like to be honest on the blog, so I will admit I'm scared shitless. But, I've mentally prepared myself for the focus these next 52 weeks will bring. Physically, I'm concerned.
The important thing is to not start off too strong and boom, get injured. So here's my little unofficial plan by months:
March - April: Cardio, cardio and more cardio. I'm going to workout an hour a day (probably super early in the mornings). Build up my cardio. I'll also strength train three times a week. For my half marathon, I really did not focus on upper body strength. I've read a lot of material since then that says this should be an area to work hard.
May - July: Build a base with running. This will have to go super slow. Ideally I need to run an easy four to five miles before starting the official training plan.
August - January: Follow my training plan to a T. Can't really skip runs at this point. It's do or die.
January: Run the Louisiana Half Marathon. This one is super expensive and I can't believe I'll pay as much as I am for this damn race. BUT the flip side is I really need the race environment experience, it helps me get a long run in and I'm trying for the "Double Down" medal in which if you run both the Louisiana Marathon and the Rock N' Roll NOLA marathon you get a special medal. :)
Another good thing is it will be a good test to see how I function running 13 miles. It "should" be fairly easy by this point. HAHAHAHAHAHAHAHA!!!! Yes!
February: Taper month. I'm really concerned about this, but everything I've read and heard is to TRUST THE TAPER. Um, ok?
Diet: I'm going to keep doing what I've been doing. Low carb, high fat. I've been researching this a great deal and I'm ready to continue on that journey.
Training Plan: This week I ordered two different books that incorporate two different views on training.
I'll most likely go with this one: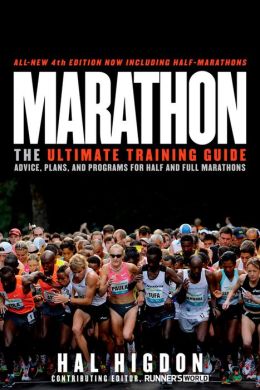 Hal is the Godfather of marathon training. I haven't looked at the plan yet, but I've looked at his other plans. I think this one is quite doable, especially for first-timers.
The other option is this: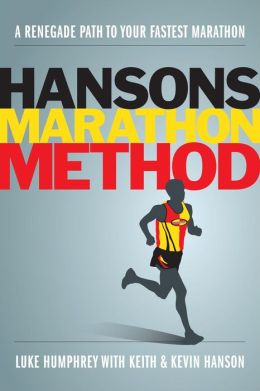 I'm 90 percent sure I won't use this plan. It involves six days of running a week. SIX. The point is to always have tired legs and have your body adjust. The marathon should seem "easier" than it would be otherwise because you've worked yourself like a dog. I bought this book mainly for the race tips and information. Also, I'm just curious about how difficult it really is. I follow a few bloggers who used this and who hated it during the training. But swore they'd use it again. I'm not sure I have the dedication, want, desire and athletic ability to run six days a week. But we'll see.
In the meantime, I'm drinking gallons of this:
Do you have any races coming up? Have you ever heard of somebody starting 52 weeks out? I think I'll have a weekly post that will count down the weeks. This is obnoxious, like if your toddler is 2 years old and you are still saying "she's 24 months old." However, this blog will keep me accountable and I can go back and see what I've done.
Happy Friday!